In-house Brewed Soy Sauce Made From Well-Selected Soybeans and Wheat from Shiga Prefecture
---
Realization of One and Only Soy Sauce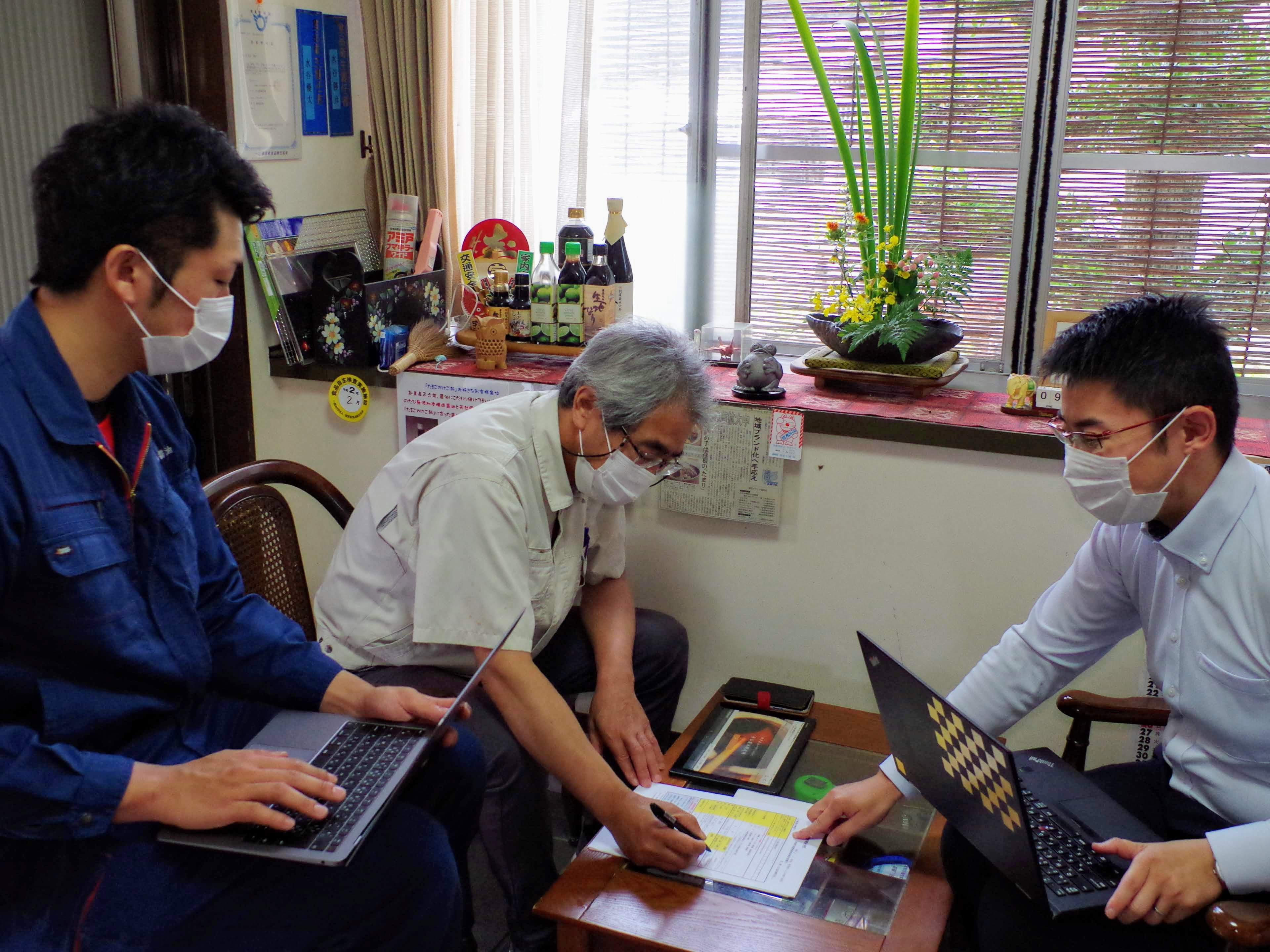 Mizutani Soy Sauce Brewery is located in a peaceful place near Lake Biwa in Hikone City, Shiga Prefecture. It was founded in 1853, so they have a history of nearly 170 years. At the Mizutani Soy Sauce Brewery, they are currently trying to make a naturally in-house brewed soy sauce in custom-made cedar barrels by using well-selected soybeans and wheat from Shiga Prefecture.

In the soy sauce industry during the period of rapid economic growth, production bases were consolidated and automated, and there was a need to supply products of the same level as other companies at lower prices and in larger quantities. More than half a century has passed since then, and of the 1400 or more soy sauce manufacturers in Japan, the top five manufacturers account for 50% of the total production volume, and the top 20 manufacturers account for more than 80% of the total production volume, thereby the oligopolization is growing. If it is the soy sauce that is commonly used, it can be said that the top 20 companies are enough to cover these demands. The price is low, the quality is stable, and we are now in a state where there is no shortage of things to live for.

However, soy sauce has been the basis of local food culture, and soy sauce with a unique characteristic of each region has been made continuously on a small scale. Their current president is the fifth generation president, and during his tenure, the company has gained credibility by shifting its focus from the conventional retail sales to key customers mainly for restaurants that are particular about their tastes. The original soy sauce at the restaurant is also made as an OEM product, and it has led to gaining a high reputation mainly in Shiga Prefecture.

Meanwhile, the main business, which is being turned over to the sixth generation, is the production of naturally in-house brewed soy sauce. It takes more than two years to ferment the soy sauce, and they dare to spend the time and effort to determine the state of the *1"Moromi", and produce soy sauce by carefully paddling. It is extremely rare for a company in Japan to develop naturally in-house brewed soy sauce on such a scale.
*1: "Moromi" refers to the softly solidified product where the ingredients in the brewed liquid for making soy sauce, sake and so on fermented.

While the number of manufacturers producing naturally in-house brewed soy sauce using cedar barrels is gradually increasing, Soy sauce produced in Mizutani Soy Sauce Brewery must be one and only. Why do we have to make soy sauce where we are now? What kind of soy sauce is unique to Hikone City in Shiga Prefecture? By answering these questions squarely, first of all, we would like restaurants to buy products mainly from high-class restaurants that are particularly tastes. Then, based on the achievement, we would like to expand our sales channels to B2C in the future.

Soy sauce produced by the Mizutani Soy Sauce Brewery will be supplied to all elementary schools in Hikone City from Apr 2020, and our activities are becoming more and more localized.

This project is a co-development business with the Mizutani Soy Sauce Brewery.
Partner


Mizutani Soy Sauce Brewery
Location: Hinatsu town 3850, Hikone-City, Shiga Prefecture, JAPAN 522-0047
Tel:+81(0)749-28-1384
Fax:+81(0)749-20-1498
Business Hrs: 9am to 7pm

To Mizutani Soy Sauce Brewery Web site➡