Providing a Hygienic Space Suitable for the "COVID-19 Era"
---
Antibacterial and Deodorant Curtains Using Innovative Photocatalyst Technology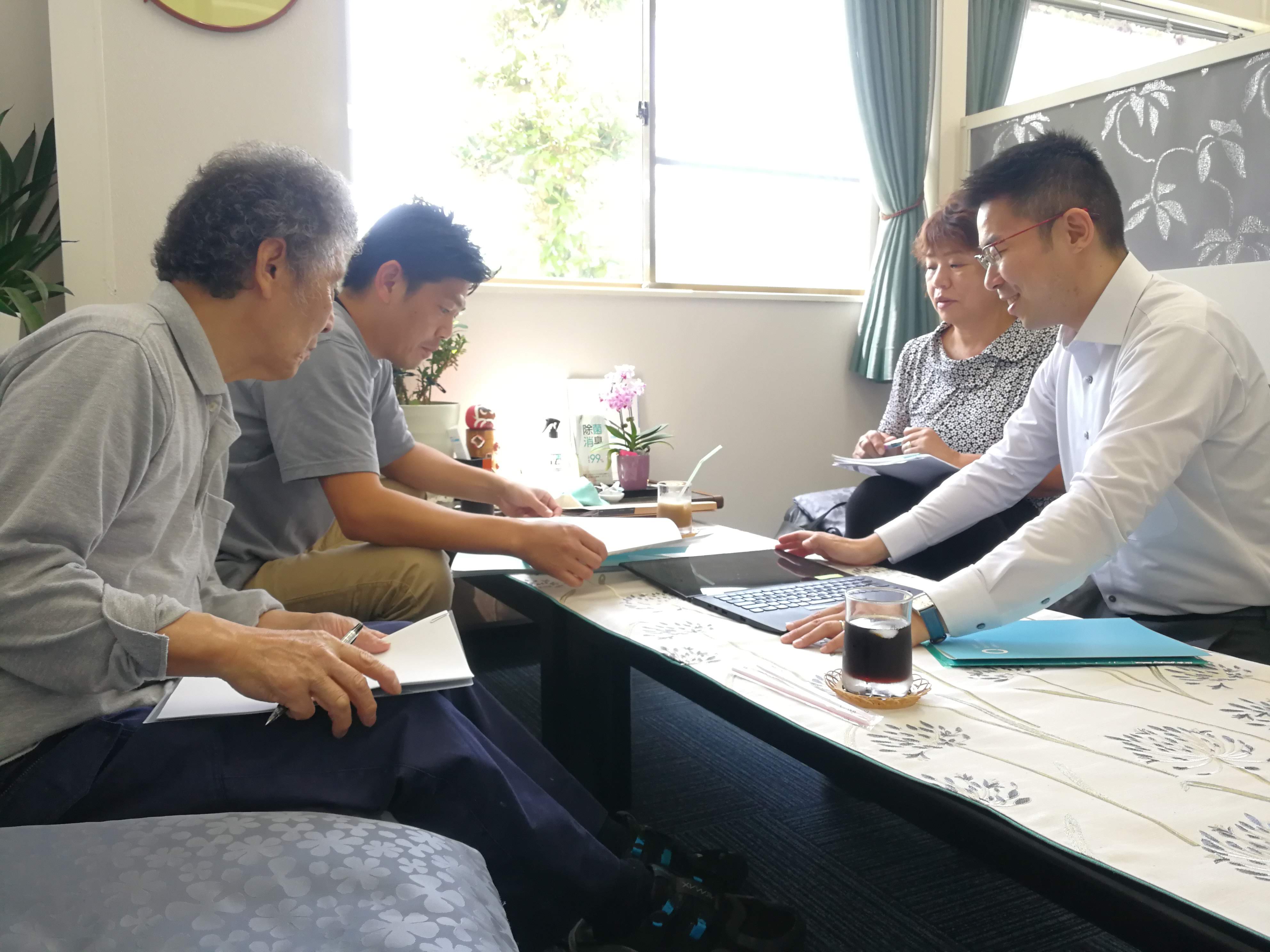 Interia Nagaoka Ltd. is a curtain manufacturer established in 1990 at the foot of Mt. Ibuki in Maibara City, Shiga Prefecture. At present, in order to break away from the general subcontractor manufacturing system for major domestic curtain manufacturers, this maker is taking on the challenge of manufacturing innovative products that meet the needs of the times.

This maker was originally engaged in the local industry of women's underwear manufacturing in Hikone City, Shiga Prefecture. However, while overseas products with high quality gradually become commonplace, they established a factory in Maibara City, a neighboring town of Hikone City, to specialize in manufacturing curtains with higher added value. This factory is one of Japan's leading curtain factories, equipped with facilities that can perform the entire process of cutting, sewing, pleating, inspection and bagging. Due to production facilities with highly skilled and high-performance, they have been able to meet not only mass-products, but also custom-made products for each customer, thereby it has led to gaining favor from major curtain manufacturers in Japan.

However, they believe that even if they continues to do the same business as before, its business will be dwindling while the domestic population is tapering off. Thus, in order to establish the brand through their original products, they began to develop products for photocatalytic curtains "AIRPURIC". According to the studies in the laboratory, this product has the effect of reducing odor and bacteria adhered to the curtain by the function of photocatalyst. This product is highly functional and can strongly detoxify harmful substances even by weak indoor light, which has been a weak point of conventional photocatalysts.

Not only were they the first to acquire the *1 "SEK Certification" (Antibacterial and deodorant processing), which officially certifies antibacterial materials, for *2"post-processing" of curtains, but they also established their own quality standards called "Interia Nagaoka Standard", which exceed the ones of "SEK Certification". This is the reason for higher customer satisfaction. In cooperation with Shiga University of Medical Science, they are now working on the application of "AIRPURIC" curtains to reassure their customers.
*1: SEK Certification by Japan Textile Evaluation Technology Council
http://www.sengikyo.or.jp/english/
*2: Post processing: This method is applicable to various designs by processing curtains after manufacturing, rather than from the yarn stage.

They have a good reputation in the hotel industry and the nursing care industry, such as "The smell of the cigarette has gone out completely.", and "The number of influenza patients has drastically decreased.". Traditionally, antibacterial and deodorant functions have been rather unremarkable, but the spread of COVID-19 has led to a rapid increase in demand for these functions.

On the other hand, just being a photocatalyst curtain seems to be insufficient to differentiate it from the many competing products that are likely to place on the market from now on. However, as a company that combines quality assurance based on its own standards, design, and high productivity to create a unique and clean space, this maker and our office are working on product development and sales promotion in order to establish a unique position in the industry, by appealing our delivery records to facilities where many people gather, such as nursing homes, hospitals and hotels.

This project is a co-development business with Interia Nagaoka Ltd.
Partner


Interia Nagaoka Ltd.
Location: Nishiyama 151, Maibara City, Shiga prefecture, JAPAN 521-0241
Tel: +81(0)749-55-1149
Fax: +81(0)749-55-0800
E-mail:

To Interia Nagaoka Web site➡